Our staff and board members are passionate about supporting the Latinx community. Learn more about our backgrounds and how each member of our team helps move our work forward.
Staff
Gilda (Gigi) Pedraza
Executive Director and Founder
Social entrepreneur and nonprofit professional with over 20 years of experience in the areas of general management, strategy, operations, marketing and fund development in both for-profit and nonprofit spaces. She is the recipient of the 2018 NFL Hispanic Heritage Leadership Award, the 2018 Women of Inspiration of the Atlanta Dream, named one of the 50 Most Influential Latinos in Georgia and a 2017 Hispanics in Philanthropy Fellow among other distinctions. She is originally from Lima, Peru.
We are hiring for this role
Deputy Executive Director
Visit https://lcfgeorgia.org/get-involved/jobs/ to learn more
Monica Garcia, MPH, CHES
Director of Programs & Administration
Monica has 15 years of experience in promotion of community activities and public health. She has a passion for data quality and process improvement. She was recognized for the United Nations Population Fund (UNFPA) in 2002 for her job in the work-group of the Colombian Ministry of Health to develop a surveillance system protocol for domestic violence & sexual offences, Monica is a dedicated mom and is originally from Colombia.
Nataly Chalco-Lopez
Civic Participation Manager / Advocacy Team
Nataly comes from an organizing background having led campaigns for United We Dream, and One Fair Wage. She has held leadership roles in the voter protection space and has a bachelor's degree in Political Science and Economics. She is from Peru
Pedro Viloria
Health & Wellbeing Manager / Advocacy Team
Pedro received a BA from Emory University with a double major in Political Science and French Studies and is experienced in research and data analysis, healthcare management customer service, and is fully tri-lingual (Spanish, English, French). He founded and ran an NGO dedicated to providing meals to unprivileged children in Maracaibo, Venezuela.
Sergio Mendez
Community Investment Manager / Advocacy Team
Sergio Mendez is a first-generation college graduate of immigrant parents. He has a Bachelor of Arts in Political Science from Augusta University. He is a six-year veteran of the US Army. He has previously worked with organizations dedicated to helping fellow students and service members.
Andy Santamaria
Civic Participation Senior Coordinator
Andy is an experienced canvasser and organizer with experience in New York and Atlanta. Andy has been engaged in the social justice space since he started knocking on doors for the 2010 census.
Dianne Román
Health & Wellbeing Senior Coordinator
Dianne Roman-Gonzalez is from Manati, Puerto Rico raised by a mother with an arduous work ethic encouraging the development of her leadership skills and fostering volunteerism and community engagement. She has an undergrad degree in Biology and a Masters in Public Health from the University of Puerto Rico.
Aurora Santana Cortez
Health & Wellbeing Organizer
Aurora is a community-oriented first-generation Atlanta native with family from Mexico. They received a B.S. in public health at Georgia State University and has previously worked with organizations dedicated to serving Latin families where she led outreach for COVID-19 as well as the youth programs. She is now working to expand and deepen outreach and community engagement at LCF.
Joanna Olguín
South Georgia Lead Navigator and Organizer at LCF Georgia
Joanna has experience working with NC Legal Aid, Student Action with Farmworkers and is high-achieving, goal-oriented and community-centered. She is based in Valdosta where she is completing her undergraduate degree.
Ulyssa Muñoz
South Georgia Lead Navigator
Ulyssa has been liaising and supporting hundreds of families in South Georgia since 2020 with Know Your Rights information, navigating the health system, civic mobilization, and financial assistance. She leads our Tifton team
Cristian Estrada
South Georgia Lead Navigator
Cristian is a first generation college student graduated from Georgia Southern University with a BIS in Interdisciplinary Studies. He leads our work informing primarily essential workers including farm workers in South Georgia of their rights, facilitates community vaccination events and designs and leads outreach to accellerate positive change in his community
Daniela Racines
Communications & Content Coordinator
Daniela has a Master in Nonprofit Management and Leadership and is an experienced professional in nonprofit and environmental communication with experience in Ecuador and Georgia. She ensures our outreach is centered on simple, relevant, actionable and accurate content.
Liliana Alvarado
Office Administrator
Liliana is a recent graduate of Oglethorpe University with a degree in Communications. She is an advocate for the immigrant community and women's rights. She dreams of becoming journalist in hopes to better inform underrepresented communities and write about the violations of human rights underrepresented communities experience. 
When Liliana is not working, she is either attending a concert or playing loteria with her family
Board of Directors
Daniela Demaria
Chair of the Board
Senior Vice President, Managing Director, Head of Strategy and Solutions for Fifth Third Bank. She has 20 years of C-Suite experience in the US and abroad. She is past Board member of Dress for Success – Atlanta, the United Way Women Leadership Council – Cincinnati, the GA Hispanic Chamber of Commerce and Cool Girls
Omar Esposito
Vice Chair
Chief Executive Officer for Framework Homeownership with 15 years of executive and banking experience. Member of the Georgia Bankers Association Board of Directors and the Community Bankers Association of Georgia's Associate Member Advisory Council. LEAD Atlanta graduate, Chairman of the Board of Directors of HouseProud Atlanta and board member of a number of nonprofit organizations.
Luis A. Avila
Board Secretary
Vice President of Governance and Compliance for Cox Enterprises, Luis has broad-based transactional, corporate governance, securities, and M&A expertise. Mr. Avila has been recognized by numerous organizations, including being named Business Leader of Color by Chicago United, Business Leader of the Year by the Chicago Latino Network, Out & Proud Corporate Counsel by the National LGBT Bar, and Top Lawyer Under 40 by the Hispanic National Bar Association.
Lauren Waits
Treasurer
Lauren is an independent public policy consultant based in Atlanta with over 25 years' experience in legislative, administrative and grassroots advocacy, working at a range of social justice and anti-poverty organizations. She served as the Director of Government Affairs at the Atlanta Community Food Bank from 2016 to 2020, and the Policy Director of Voices for Georgia's Children from 2005 to 2009. Ms. Waits currently serves as Treasurer of the Board at Project Community Connections Inc. (PCCI), a rapid rehousing organization that supports people experiencing homelessness.
Lillian Rodriguez-Lopez
Past-Chair
Principal at El Dorado Consulting. Lillian has served as Vice President at CCI, VP of Sustainability and Stakeholder Relations at The Coca-Cola Company and previously was the President of the Hispanic Federation of New York. Lilian also serves as board member for the Friends of the National Museum of the American Latino, MALDEF, LaAmistad, and the Hispanic Advisory Council of the Nielsen Corporation.
Aida Perez-Flamm
Founding Chair (2017-2019)
Founder and partner of Aida & Co, Aida is also director of the International Women's Forum (IWF), a key Latino leader and instrumental in the development of many local anchor organizations including the Latin American Association, The Georgia Hispanic Chamber of Commerce and others. Aida is a patron of the arts and a courageous advocate for the Latino/Hispanic community
Yolanda Robles
Board Director
CEO and Founder of CulturaLink. Successful entrepreneur in the technology and health care space, born in the Dominican Republic and served as an interpreter and cultural navigator for her family. She is a member of the Joint Commission's Long Term Care Advisory Council, American Hospital Association's Institute for Diversity in Health Management, member of the National Forum for Latino Healthcare Executives and National Association of Healthcare Service Executives (NAHSE), among others.
Natalie Hernandez, PhD, MPH
Board Director
Assistant Professor in the Department of Community Health and Preventive Medicine and Interim Director of the Center for Maternal Health Equity at Morehouse School of Medicine. She has a broad background and over 15 years of experience in community-based participatory research, women's health disparities, health policy, and social determinants of health. Prior to her doctoral studies, Dr. Hernandez worked as a Program Manager for UnidosUS leading all their national maternal health projects.
Charmaine Ward
Board Director
Corporate Relations Director for Georgia Power forming strategic alliances and partnerships with diverse sectors of the company's 2.5 million customers. Charmaine also serves as Secretary for the National Black MBA national board and on the boards of the NBMBAA Atlanta Chapter, Urban League of Greater Atlanta, Atlanta Technical College Foundation Board, Atlanta Business League Foundation Board, NBAF Advisory Board and Alliance Theatre Advisory Committee. She is a member of Delta Sigma Theta Sorority, Inc., the Links, Inc., and Coalition of 100 Black Women, Inc.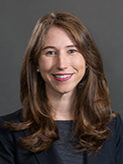 Lea Clanton
Board Director
Community Engagement Director for Georgia Power. Lea Clanton leads a team responsible for Georgia Power's employee volunteer programs and community relations fostering the company's relationships with people of color, women and LGTBQ+ communities. She is graduate of Clemson University and is active in the community in various roles and committees
Pamela Perkins
Board Director
Pamela is the Director of Global Contracts for UPS, leveraging wide-ranging experience gained over 30 years across the global transportation and logistics industry in the healthcare, retail, and industrial sectors. She drives company-wide best practices in contract development and negotiation globally.